It's a good time to list Downtown Santa Fe homes for sale, but how can you ensure you receive the best possible offers? Below, we break down the entire process of listing and selling downtown Santa Fe real estate so that you can prepare for the road ahead.
Determine the best price for your home
It's important to choose a listing price for your home that will maximize your profits while ensuring that you're able to attract as much attention from potential buyers as possible. Your real estate agent can help you run a Comparative Market Analysis on your home that gives you a better idea of what your home's appraised value could be. This report will outline what similar homes in your area have sold for in recent months. Your broker will also help you think about how you can price your home more competitively based on the availability of other homes in your price range. Perhaps there's a gap in the market near your home's appraised value where you could stand out as the only home available for sale in a given price range. This is an excellent opportunity for your home to command more attention from prospective buyers.
Figure out the best time to sell
Most sellers find buyers more active during the late spring and early summer. People may prefer to shop for homes when the weather is warmer, and the return of tax refunds and the end of the school year also make spring a busy season for selling houses. attract much interest from prospective buyers between November and February each year.
You should also think about the best day of the week and the best time of day to publish your home listing. Most experts believe you should target Thursday afternoon as the ideal time to put your home on the market. Interested buyers will still have time to schedule a showing for the upcoming weekend, and you won't fall too far down the list before weekend shoppers check for new homes on Friday afternoon or Saturday morning.
Make any necessary upgrades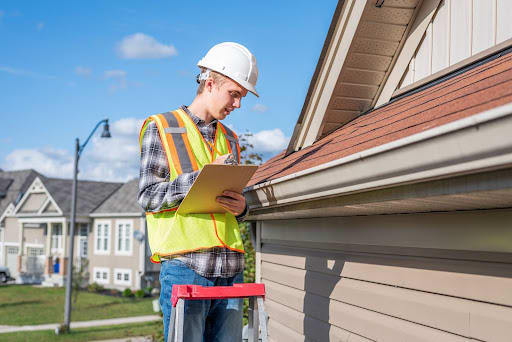 Some homeowners will invest in an inspection before they list their homes for sale. This allows them to catch any potential issues that may show up on a buyer's inspection report. If a buyer orders their own inspection after they agree to purchase your home and they find out that your home needs significant foundation repairs or a new roof, they could walk away from the deal or ask to renegotiate the sales price. Scheduling your own inspection gives you a chance to resolve these issues ahead of time so that they don't derail your sale. If nothing else, you can disclose your home's condition in the listing so that there are no surprises after you go under contract.
Create a marketing plan
You could have the most beautiful home in the area and still struggle to attract interest from potential buyers if you don't have an effective marketing plan. Start by putting a "for sale" sign in your front yard. This may seem like an ancient or outdated tactic, but it's a great way to get attention from your neighbors and from drive-by traffic.
You should also think about what kind of online presence your home will have. Many sellers will invest in professional photographs so that their home is able to capture more attention on social media and on home listing sites. Some will even film short-form videos that tease their open house or allow buyers to better engage with their home online. If you do this, ensure you don't show too much of your home. This can cause buyers to feel as though they have already seen the property and don't need to schedule an in-person showing.
Stage your home
Some people will hire a professional home stager to help them prepare their home for professional pictures and in-person showings. You can do this if you want, or you can take on the task of staging your home for yourself. Make sure you depersonalize your home by removing all personal items, such as family photographs and diplomas. Leaving these items up can cause buyers to feel like they are intruding on someone else's home rather than imagining what it would feel like to live in the house themselves.
It's also essential to fully clean and sanitize your home before welcoming potential buyers. This will enhance the perceived value of your home while also creating the impression that the home has been well-maintained and cared for in the past. You can also incorporate scents like basil and thyme to appeal to additional senses and create a more positive atmosphere inside your home. Fresh herbs are better than plugging in multiple air fresheners since savvy buyers may wonder if you're trying to cover up the smell of mold or mildew.
Work with an experienced local real estate broker
Robyn Tyra knows the market for Downtown Santa Fe real estate. Time and time again she has helped her clients sell their home. Her experience speaks for itself, and she regularly receives business from repeat clients and referrals because of the tremendous knowledge she provides to each of her customers. Reach out to Robyn when you're ready to take the next step toward putting your home on the market.